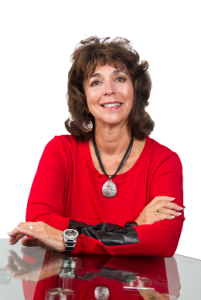 Confused About Medicare Workshop

Presented by: Toni King | Medicare Advocate and Author of Medicare Survival Guide TM
Toni has spent the last 20 years as a top sales leader in the Medicare and Health Insurance fields. About 3 years ago, Toni was helping a client who had received wrong information from the local Social Security office. It took a couple of days to get this overwhelming problem straightened out and get Mr. Davis', his Medicare Part B. When it was all finished, her role as an insurance agent had changed to one who advocates for those on Medicare. It was then that she took the "Medicare & You handbook" and put it in "People Terms", so that the average person could understand Medicare and so her "Confused about Medicare" workshops began…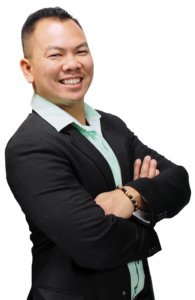 The Future of Healthcare 
Presented by: Nhan Nguyen, MD, JD, MSF.
Nhan H. Nguyen, MD, JD, MSF Healthcare Business Artiste Dr. Nguyen had been involved in the healthcare and life sciences industry for the past 12 years. His expertise centers on many areas within healthcare including regulatory, financial and markets, information technology, and innovation. He has been involved as an entrepreneur, attorney and advisor, and principal in the sector having experience in multiple capacities:
Advising and structuring transactions and related areas such as: financings, regulatory, intellectual property, licensing, corporate, securities, mergers and acquisitions, and valuations, among others.
Advising and publishing strategic research, consulting and investment advice on biotechnology and healthcare investment opportunities to the institutional investment community.
Founding companies in healthcare IT, consulting, and legal services
Developing novel institutional and consumer oriented healthcare delivery models
Managing an institutional healthcare investment portfolio for an investment advisor with $1B in assets
Dr. Nguyen is involved with a variety of technology and finance organizations, including The Texas Hedge Fund Association, the Houston Technology Center, HIMSS-Houston, and the Rice Alliance for Business & Technology. Dr. Nguyen serves on the board of directors for the Dubuis Health System, and has served for Dubuis Hospital of St. Louis (past Chairman), and is Chair-Elect (past Secretary and Treasurer) for the Health Law Section of the Houston Bar Association. He is a member of the Texas State Bar Intellectual Property Group and Health Law Group, and he is a member and director of the Phi Beta Kappa Alumni Association of Houston, serving as past Treasurer. Dr. Nguyen holds a BA in Biology/Pre-Medicine, magna cum laude and phi beta kappa, from Baylor University, a MD from the University of Texas Southwestern Medical School, a JD, cum laude, from the University of Houston Law Center, and a MS in Finance from the University of Houston Bauer College of Business, having served as an Equity Analyst and Senior Portfolio Manager for the Cougar Fund.